In-House Blasting Services
At Midas Touch we strive for the best finish possible and the best finish starts with the best surface preparation. We have our own in-house blasting facility. Blasting our own items and not farming them out to other contractors, lets us be in control of the entire powder coating process from start to finish. Our blast room is big enough to let us handle large jobs with ease.
Blasting the surface of your material prior to coating provides and excellent surface for the powder coating to adhere to. Blasting also increases the adhesion and durability of the finish.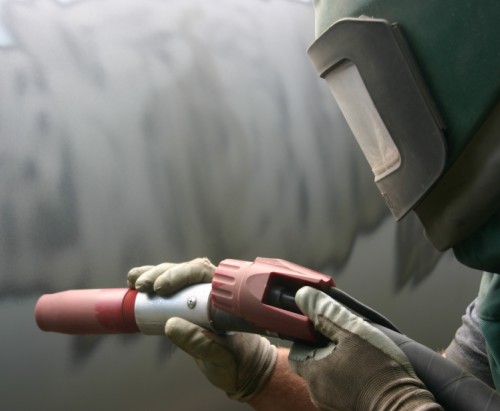 We have several blasting methods, coarse, fine and vapour blasting, so we are sure to have the system to suit your needs. We know how you want your pride and joy to end up, so we take care to ensure this initial process doesn't make a mess of your job before it's even started.
We can deal with most items from a set of wheels to a bike frame. The vapour blasting process is particularly good for restoring old alloy parts to an as new finish - particularly good on engine parts.